cpvee.com
Ad Operations and Managed Services for Online Entertainment Publishers, Magazines, and Viral Sites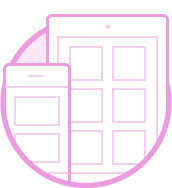 We manage publishers CPM ad inventory. Built on industry-standard publisher platforms, our team handles Ad Operations including waterfall management, demand aggregation and header bidding.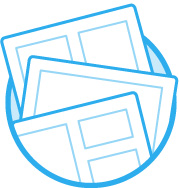 Content aggregation and recommendation provide more articles to your media sites. It's an upward spiral of more content attracting more readers each day.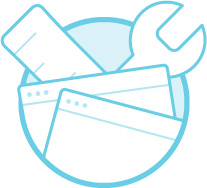 Build a Mobile Plan
Mobile is the #1 origin for online searches! We will guide you to develop a publishing strategy that includes Mobile app and web-on-mobile views."Mobile First" is the new paradigm.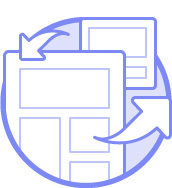 Convert your content site to a publishing site. Tasteful integration of advertising units will complement your articles and will add to the visual layout. Improve Site Metrics
Add content recommendation and engagement tools to your site. Boost page views, sessions, return visits, and reader engagement.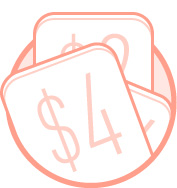 Publishing Revenue
Demand Aggregation services provide advertising inventory for your site. Focus on video, articles, and images that engage your audience as we handle ad operations. We work alongside your existing Media team and raise floor pricing for your Direct Sales agents.
Welcome to the Content Economy
Content Is King
Articles, News, and Content anchor Advertising – not the other way around. Build for the long term with quality sites that cultivate an authentic editorial voice, develop a genuine perspective on a topic or your part of the world, and encourage authors that are passionate experts.
Native Ads
Native Ads are a hybrid of content and advertising. These ad elements add storylines to your site and generate revenue for you as a publihser. Advertisers are interested in telling their narrative to influential readers to establish their brand.
Display and Video
Traditional ad units integrate with content-rich site designs. Smart targeting ensures that the ads are relevant to the reader and are brand safe for the publisher.
Billions spent on worldwide digital advertising (2015)
Relevant advertising messages are more likely to convert
Readers accepted ads integrated into site content
Native Ads are viewed more than banner ads
Entertainment Sites & Magazines
Platform and Waterfall Management
Integrate ads on your current site layout using standard IAB units
Advertising integrated through easy javascript code
We provide operational reporting to track performance and publisher earnings
We automate the process, allowing publishers to focus on their audience and site
cpvee.com
788 110th AVE NE | Bellevue WA 98004